Juniper Street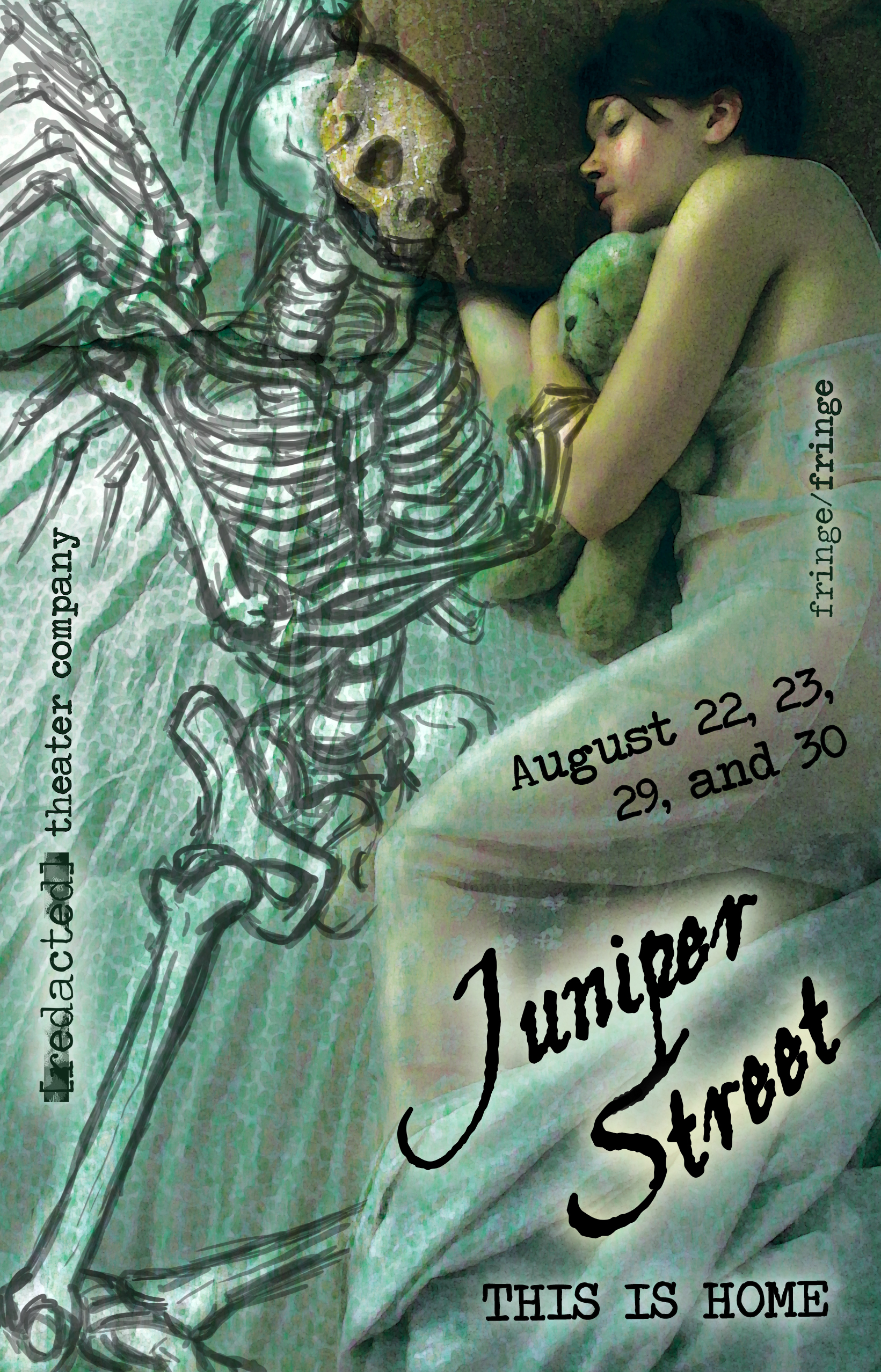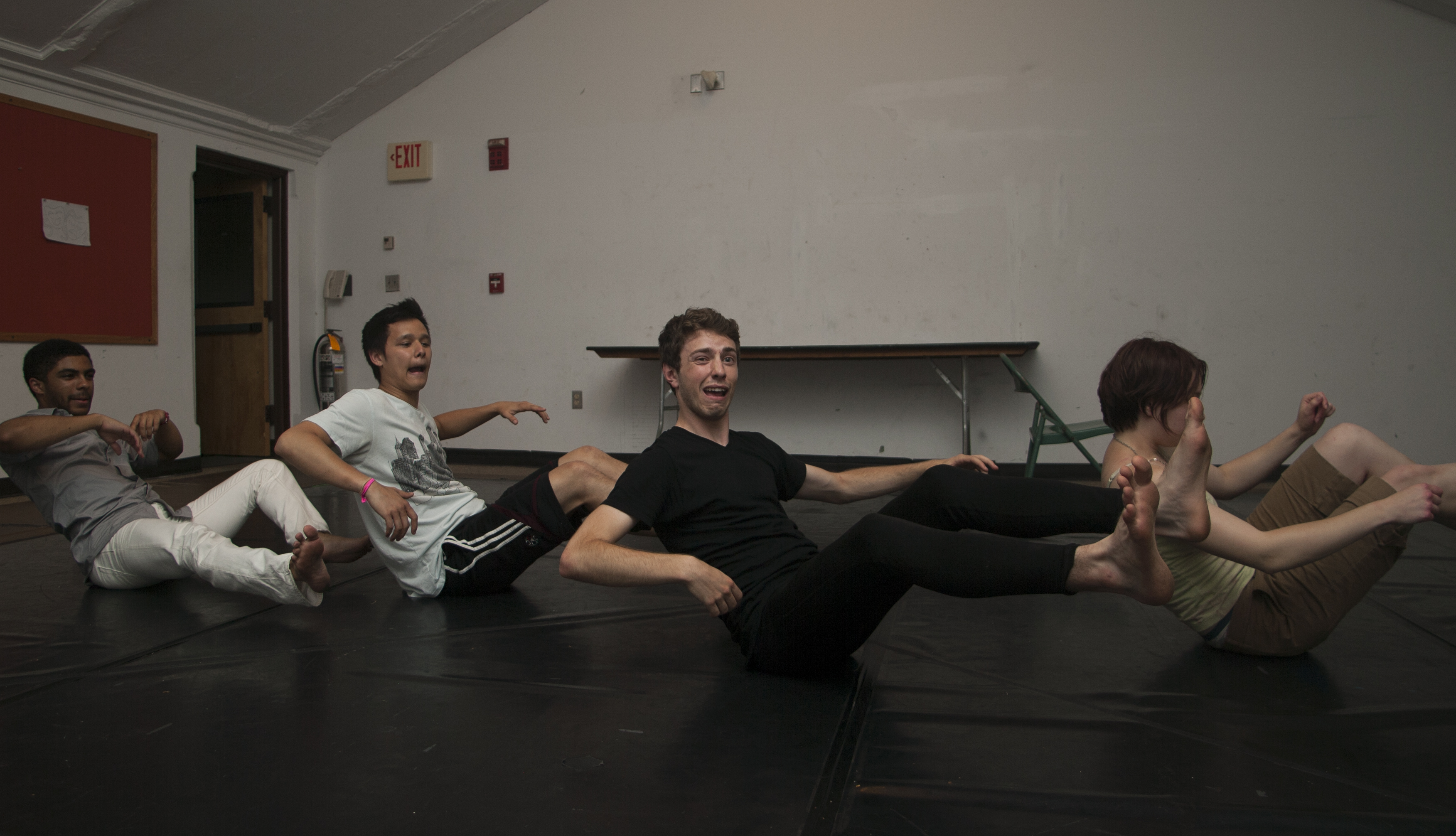 Juniper Street. You are chosen. You will live forever.
The following ghosts and others who remain nameless helped make Juniper Street possible. We are forever grateful to: Gabe Benjamin, Kevin Christopher, Omeed Firouzi, Hannah Hammel, Sungwon Ma, Anushka Mehta, Greg McLucas, Linda McLucas, Patrick Ross, Books Schwartz, Denise Sullivan, Mark Levine-Weinberg, and Joe The Stranger.
A Play/Feast/Sleepover/Party in three parts. "The Wake" is the story of a family's multigenerational relationship with the Angels of Death: A mother's shortsighted deals with Mephistopholes, a daughter's punk rock love affair with Suicide, and an old father's fight to leave something of himself behind before he vanishes. Following "The Wake", the audience is served a three-course meal by the performers, a celebration of birth, marriage, and a life joyously lived. This feast-play, called "Alive," evolves to become the third section, "A Sleep". Those audience members who choose to stay can stay awake, fueled by show sponsor GreenStreet Coffee, and participate in the world of the family's story, in ritual remembrances of the dead and in teenage truth or dare games. When and if they do fall asleep, the play continues into their dreams, with subtle musical influences. Audiences are free to leave after "The Wake," which is a fully realized play on its own.